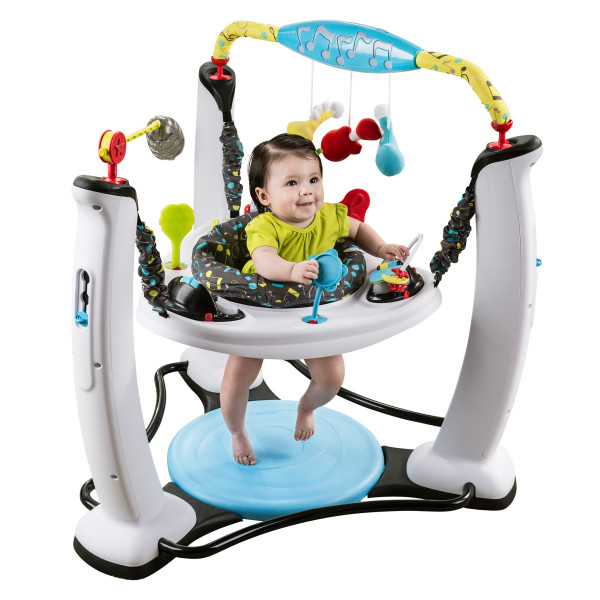 26+ Fun Activities
So much for baby to do! Activities stimulate fine motor skills, hand-eye coordination and core muscle development for wiggly, giggle learning fun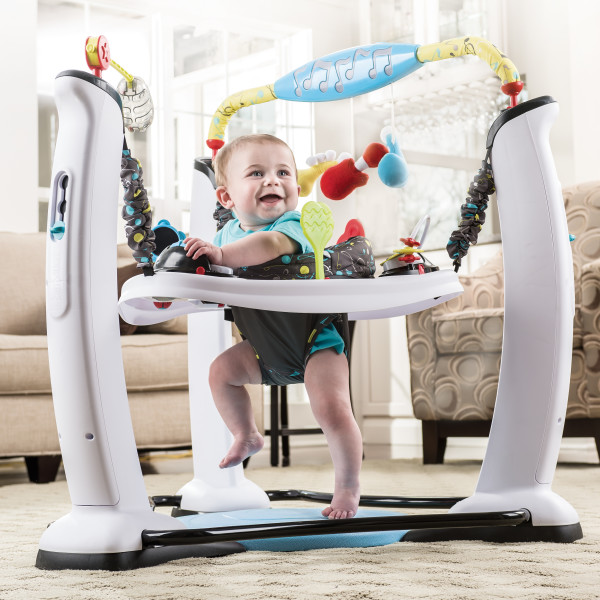 Exer-Bounce
Enhanced springs provide 2X the bouncing action. Make sure you are giving your child exer-awesome bouncing fun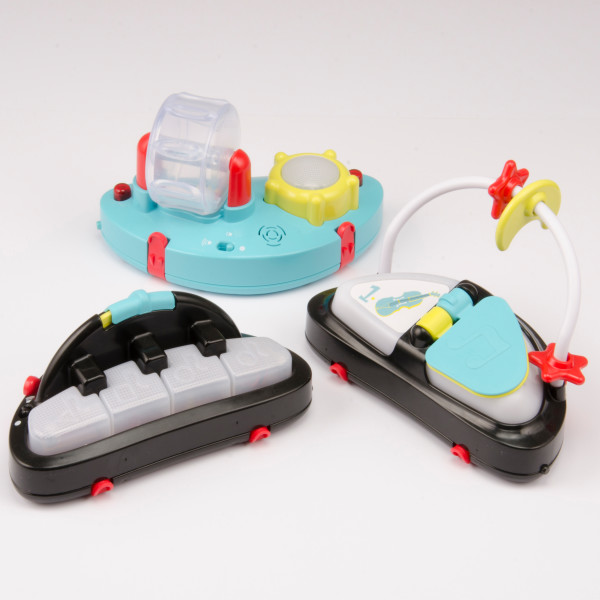 Lights & Sounds!
The electronic smart toys work together to play 3 genres of music when activated on the conductor pod. Classical, pop and jazz! On/off switch offers quieter play when needed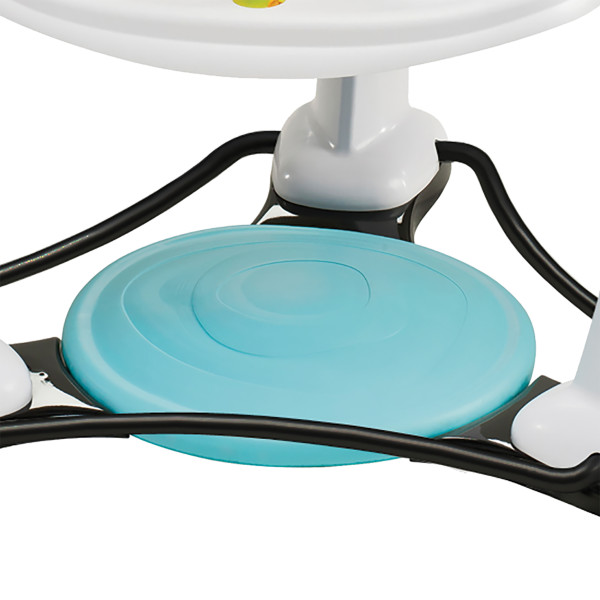 Unique Balance Base
Helps build core strength and coordination
360° Seat Spin
Reaching, turning and stretching are all a part of your child's development. The full-seat spin provides all-around fun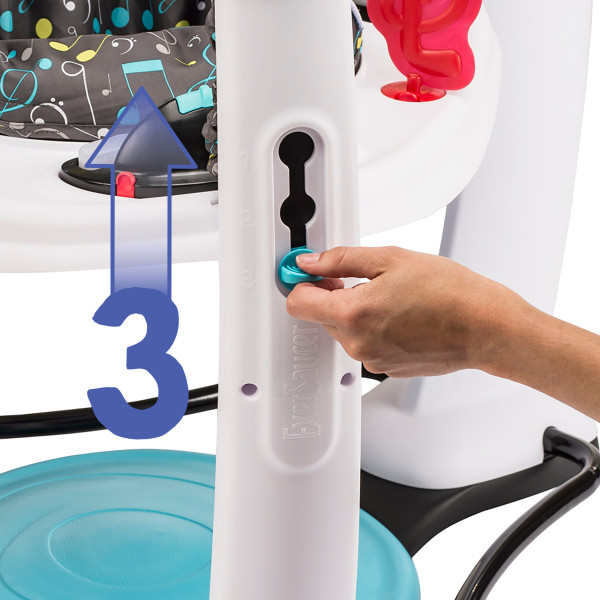 3-Position Height Adjustment
Easy to adjust, the 3 positions give your child more opportunity to bounce and play as they grow.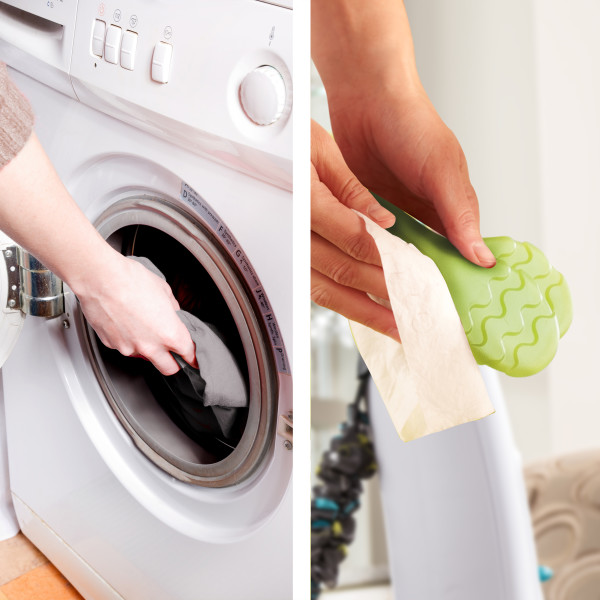 Easy to Clean
Removable, machine-washable seat pad and wipeable toys allow you to keep the play area clean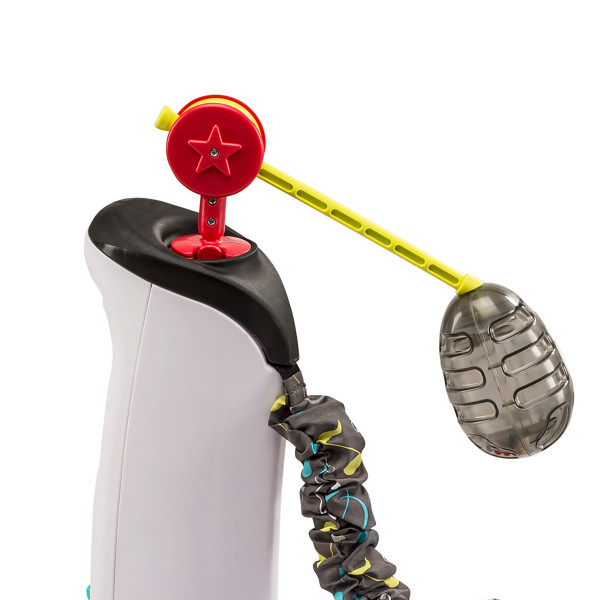 Jam On!
Baby can reach for the microphone to belt our their favorite tunes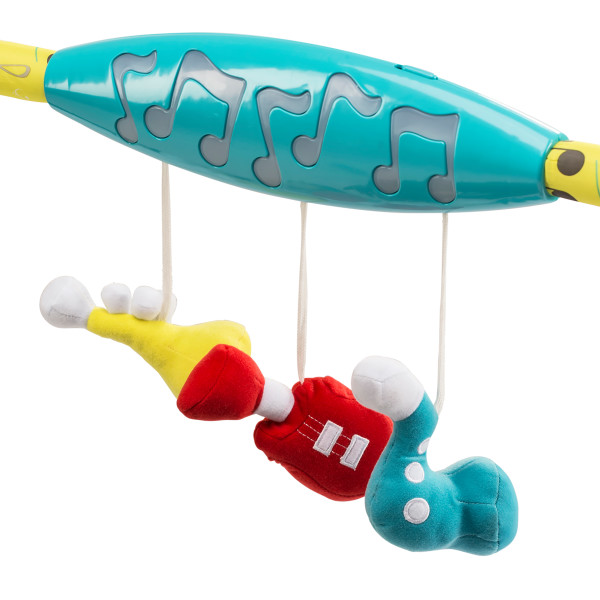 Reach!
The hanging plush musical instruments promotes reaching and stretching, helping to build spine and neck muscles, and light up and play music when pulled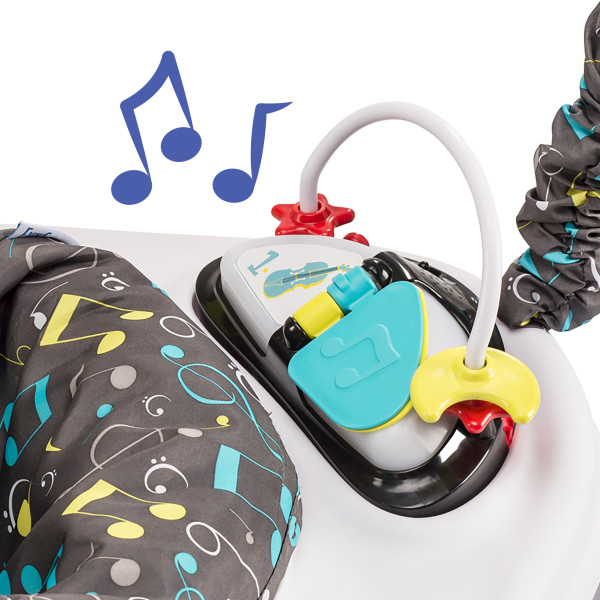 Flip!
Musical toys are activated by flipping the pages on the conductor pad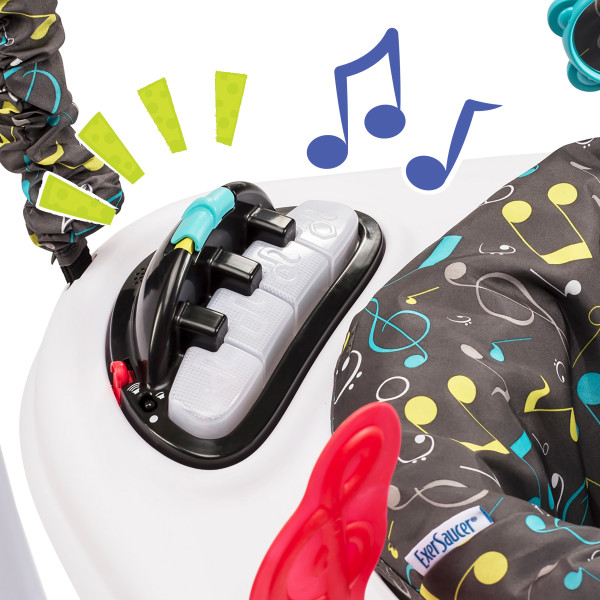 Tickle The Ivories!
With a baby-size piano keyboard
Self-Discovery Mirror
Babies love seeing their own reflection
Spin!
Spinner toy offers fun sensory play
Chewy Stalk Toys
Provide soothing comfort