Evenflo continues to redefine industry standards with the new rollover tested line of Car Seats. The Advanced LiteMax w/ SensorSafe Infant Car Seat is the easiest car seat to carry. It is designed with your lifestyle in mind. It's extremely lightweight design and ergo handle, is uniquely designed for your maximum comfort as you carry your little one. Included with each seat is Evenflos SensorSafe Technology that acts as an alert system for parents to notify them if child unbuckles their car seat safety clip. The Advanced LiteMax w/ SensorSafe Infant Car Seat provides exclusive safety features like Quick Connector Technology, you simply Click, Click, Pull for a super-fast and super-snug installation! Evenflo Ev Adv Litemax Sensr Safe Gn, Raven Jet

why you'll love it…
Evenflo Advanced LiteMax™ 35 Infant Car Seat with SensorSafe™
About Evenflo
For nearly a century, Evenflo has been a worldwide leader in the development of innovative infant care and juvenile products. Their award-winning, innovative products enhance parenting experiences and baby's development, earning families' trust as they care for their newest and most precious family members.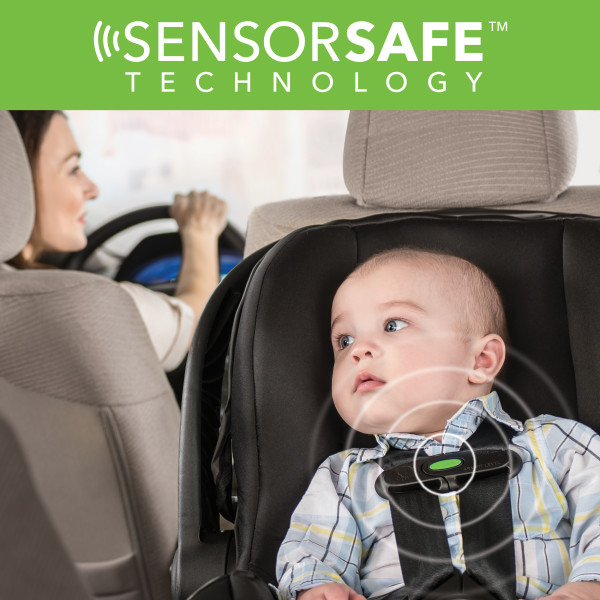 SensorSafe™ Technology
Life-saving SensorSafe™ Technology helps keep your child safe. A chime sounds if your child unfastens the chest clip while the car is in motion. At the end of your trip, it will also remind you that your child– possibly sleeping, is safely buckled in the back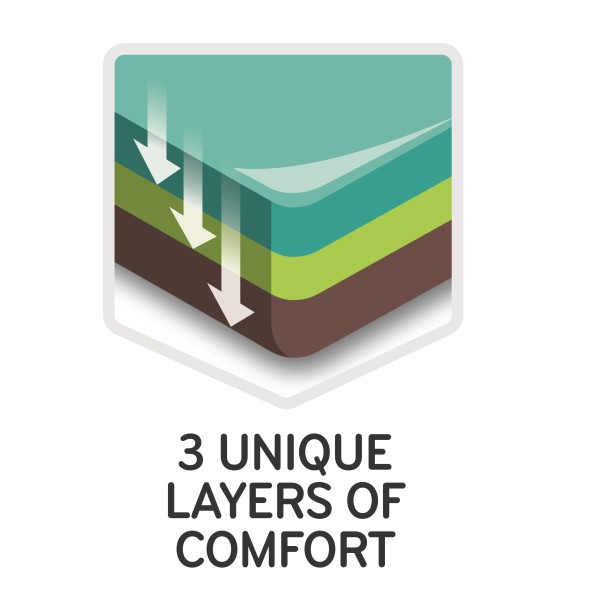 Comfort Tech
3 separate layers of foam padding reduce pressure and provide a more comfortable ride
Harness Covers
Provides additional support and comfort by preventing harness straps from rubbing on child's neck.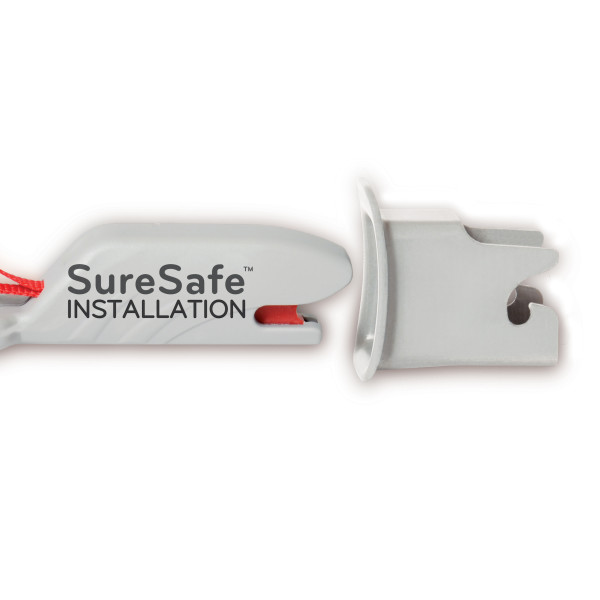 SureSafe™ Installation System
For a quick, secure installation, SureSafe™ includes easy to use connectors and a set of LATCH guides– which improves proper installation by 2X (compared to standard latch installations)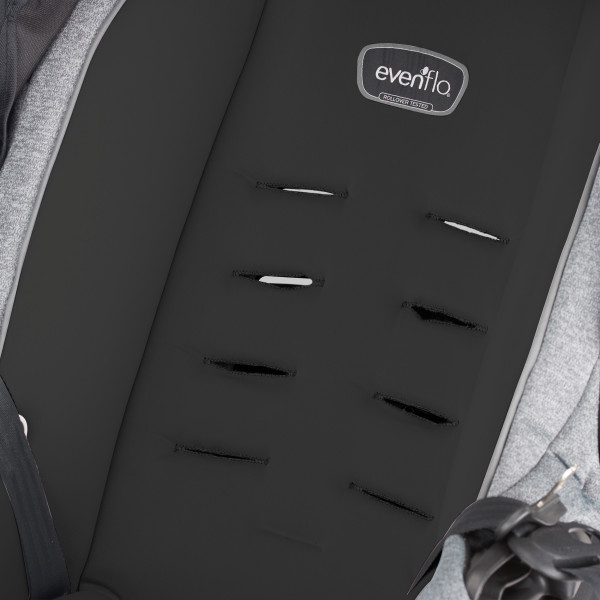 Extended Use
Accommodates Growing Infants Longer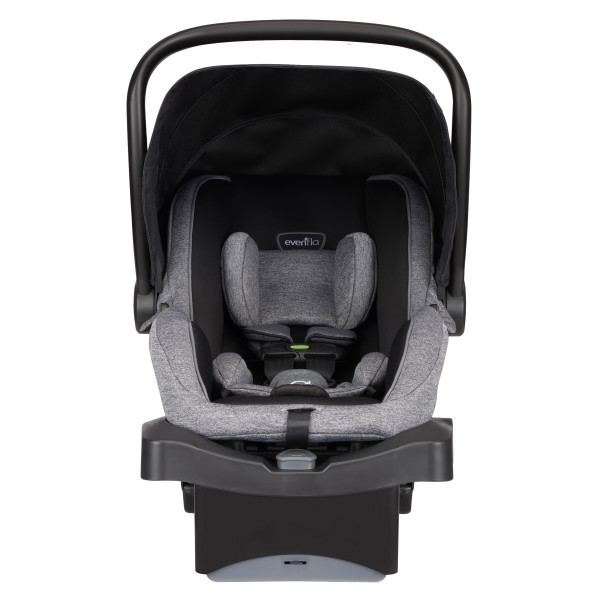 Lightweight
Extremely lightweight design to fit your lifestyle
Ergonomic Handle
more comfortable to carry in the bend of the arm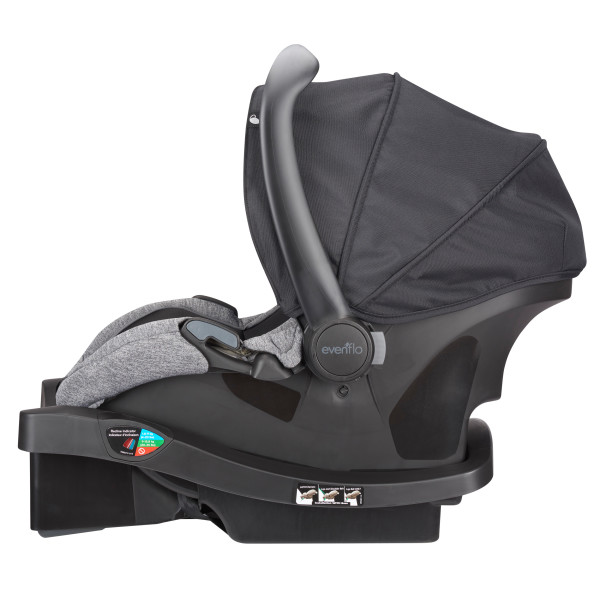 Full Coverage Canopy
provides full protection from sun, wind and rain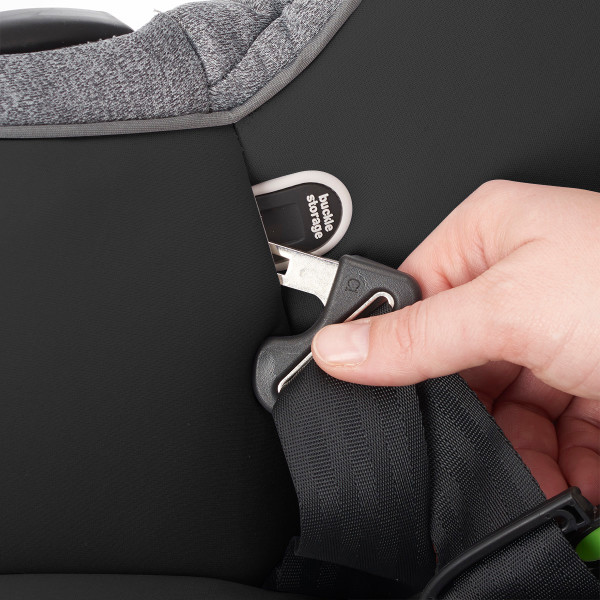 Buckle Pockets
Small storage pockets on the side of seat make buckles easy to find. Pockets keep metal tongues out of the sun to protect from buckle burns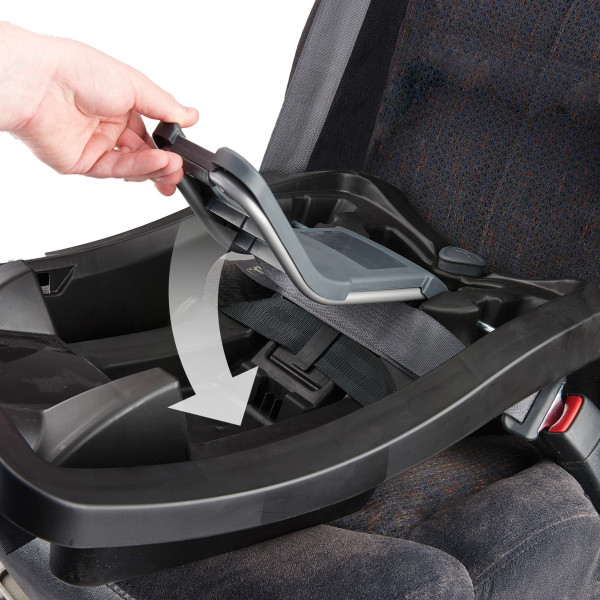 Belt Lock-Off
helps provide a secure vehicle-belt installation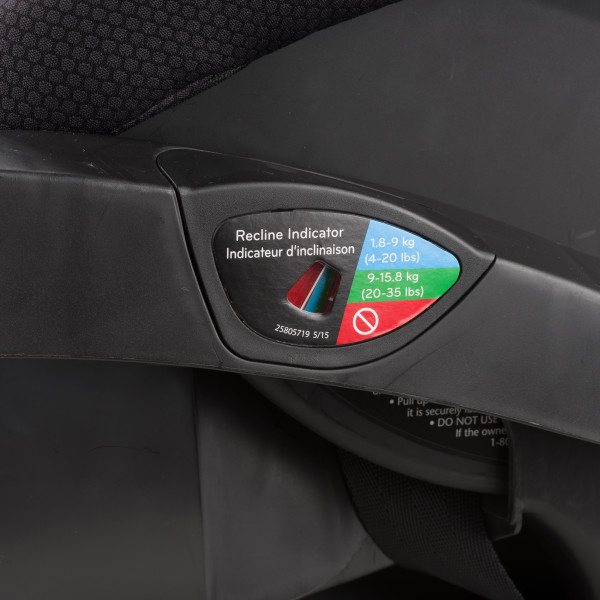 Recline Indicator
Recline Indicator
Easy Transition
Separate, stay-in-car base for easy transition of infant carrier in and out of the vehicle. Extra bases sold separately for multiple vehicles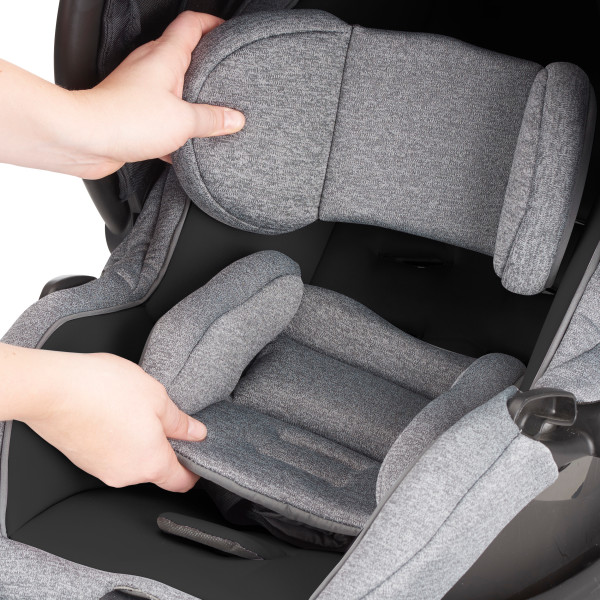 Removable Head & Body Pillows
Positionable head and body pillows provide extra comfort and support for proper head and body positioning – removable as child grows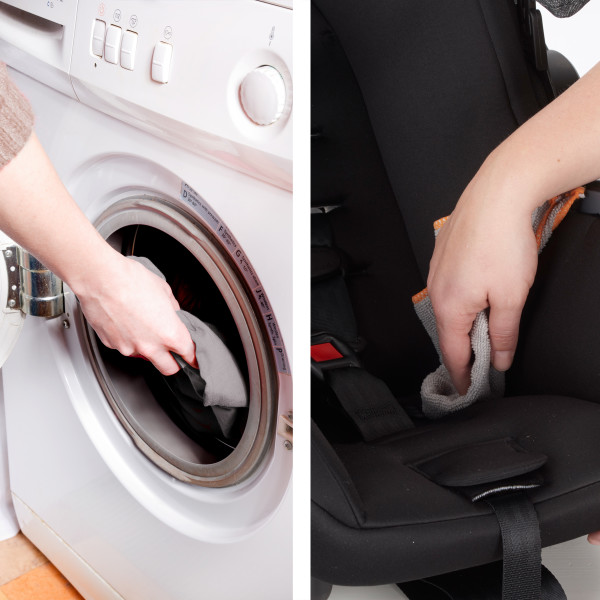 Machine-Washable
Durable fabrics – remove for easy cleaning